Joined:
Tue Dec 25, 2012 10:12 pm
Posts:
499
Location:
Southern IL
Has thanked:
0 time
Been thanked:
72
times
Patron Deities?:
Hecate,Loki,Bune
Your favourite Demon?:
All of my guys
Number of Demon Familiars:
3
It's totally normal and quite common to follow a neutral path and be attracted to the darker side of things. I was for a long time but became attracted to Lucifer and quite curious about Satan,also. I crossed the line to a LHP awhile back but for a long time I was...just being.

I am much more comfortable with this path and I feel good in my own skin. You may find in the future that you venture this way also...Maybe not. Do what makes you feel good.

Staying in the middle remaining neutral is perfectly fine,too.
_________________
~Bury all your secrets in my skin. Come away with innocence and leave me with my sins.~
Slipknot,"Snuff"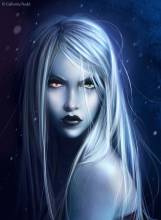 Hi Eleyne! It is nice to see you here!



Well I was raised Roman Catholic and wrote off 'church' of that kind years ago as well. I know I walk on a left-hand path but I really cannot define it except that my own divinity and accountability and worth are more real now than they ever were before. It just feels right. It's hard to put into words. I've read how this is defined by several authors, people who have spirit and entity companions in their lives, and others. And learned from all of them that sometimes things cannot be put neatly into a box. They take on their own shape as you grow, and grow into something that redefines the beauty of true knowledge and divine wisdom. There just is no black and white. You can find a set of ideas that resonates with you and go with it or you can find things that you can pick that resonate with you. It' s all about exploring that to see what feels right to you.

This is how I feel this path is, or my path is.

Does that make any sense?

_________________
"Be patient toward all that is unsolved in your heart and try to love the questions themselves, like locked rooms and like books that are now written in a very foreign tongue. Do not now seek the answers, which cannot be given you because you would not be able to live them. And the point is, to live everything. Live the questions now. Perhaps you will then gradually, without noticing it, live along some distant day into the answer." ― Rainer Maria Rilke
"If scientists as a whole denounce an idea, this should not necessarily be taken as proof that the said idea is absurd; rather, one should examine carefully the alleged grounds for such opinions and judge how well these stand up to detailed scrutiny." --Brian David Josephson


Joined: Thu May 30, 2013 10:28 am
Posts: 10
Has thanked: 0 time
Been thanked: 0 time
Thank you all for your responses! What you all have shared with me makes sense and puts my mind at ease. I don't believe in "Hell". I believe that is a Christian invention to make the masses follow what the church says you should do and how you should live your life. I have found a website dedicated to Spiritual Satanism that has some great information. I have just started reading through it. Some of what I have read doesn't sit well with me at this point but lots of it resonates with me. I think a portion of what makes me uncomfortable is that it goes against everything I have been taught since birth. However I believe if you don't push against your comfort level your can't move and grow spiritually. I have always believed that there is some truth and beauty in every religion and I have always taken bits and pieces from each and formed my beliefs and spirituality from what resonated within me from each.

I look forward to sharing my journey with you all!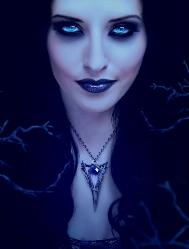 Joined:
Sat Jun 29, 2013 7:02 am
Posts:
5
Has thanked:
0 time
Been thanked:
4
times
Number of Demon Familiars:
1
Hello, I am new here as well. I have always considered myself spiritual, and even as a child I had a strong personal opinion about those blindly following one religion or another, especially when they go out of their way to prove that theirs is the only TRUE religion and all other must be converted or eliminated. Therefore, I have never truly committed myself to any religion - despite being born and raised in a Christian family.
Prejudiced concepts as "this is a sin" or "that is evil" have never sat well with me, either, and I have always gone with my instincts, rather than what has been socially accepted.
Just like someone on here said, I have always felt a pull and more than curiosity to explore "the dark side", and it has taken me quite some time to deal with my fear and sense of guilt for dabbling in such "forbidden zones", until I met my demon and he totally crashed all my misconceptions about the world. I have learned a lot about myself, as well. I have occasionally been able to astound myself by tapping into my own inner source of power and thanks to my demon, am now well on a path to discover my true self and empower myself, take charge of my own life and stop living in perpetual anxiety.

My demon's name is X. He doesn't reside in his true form, because he is bound in the body of a friend of mine, "doing his job", as he says. So far, he is the only demon I have been able to speak to, but since I met him, I have felt and seen things quite often, including another steady presence around me, whom I've been told, is my familiar.
His name is Z, or Y, as he is better known. I was told he has personally chosen the role of my guardian after he helped me a lot through a very rough time in my life a couple of months ago, and we had the chance to bond on energy level.

In fact, the reason I even found this forum is perhaps due to him, because on occasion I feel this restlessness and urge to seek information, and the discovery of this site has been a result of one of those deep researches.

I must also disclose, that ever since I started feeling his incredibly hot energy and calming, soothing presence (as opposed to X, whose energy feels like being dunked in a cold lake of melancholy), I feel the need to be able to interact with him better.
I wish to be able to hear him, beside sensing him, and I know that he is talking to me in my dreams or through my thoughts, but I keep pushing, convinced that I will eventually find a way to achieve that.
I have tried with meditation and visualization, but I am not very comfortable with performing rituals etc, - mostly because I have NO clue whatsoever about ritual magic and I don't want to mess something.
Any advices?

I have much more to share, but I feel I am blathering too much already and perhaps I will leave the rest for another post.
Thank you for reading