Site Admin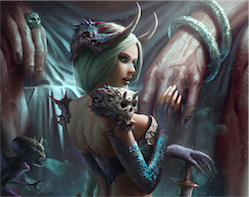 Joined:
Mon Dec 24, 2012 12:08 am
Posts:
3244
Location:
Canada
Has thanked:
1976
times
Been thanked:
3164
times
Patron Deities?:
Lucifer, Satan, Mammon, Azazel, Paimon, Prince V
Your favourite Demon?:
Lucifer, Satan, Mammon, Azazel, Andras, Paimon, Tiger, Venom, Prince H, Bear, Prince V
Number of Demon Familiars:
66
Rules for posting Ads - READ BEFORE POSTING
***UPDATED FEBRUARY 24TH 2017***

The advertising section of our board is for members of the paranormal community to offer their services, listings, websites, blogs, rituals and any other services you offer.      Please advertise your offerings here and store links here; however, there are some rules that we ask you to abide by.  Satan and Suns/Sons, it's priestess's, associates and members are not responsible for verifying and accrediting what is posted here.  We are not responsible for the work that is offered and if you have a complaint you will need to take it up with the individual who posted the items here.   If any abuse or harassment happens please inform the moderators so it can be dealt with.   

Rules to Promote your Site on Satan and Suns/Sons

1)  In order to greater support the metaphysical community we have decided to offer the option for sellers to advertise their listings, websites, blogs, rituals and any other services on our forum. We require that you follow certain rules and use common sense within this section, as with all other sections on the forum.  We will not tolerate offensive, abusive, racist, sexist, prejudice, or overtly rude comments from anyone, and this includes advertising.  Anyone acting in this matter will be removed immediately.  We don't not bash other sellers or communities, be build them up.


2) The ad you are posting must be from your store or things you are offering directly.  We don't accept posting on behalf of other sellers.  You are also solely responsible for your postings and wares.  S&S assumes no responsibility for you or your products.   Thank you!

3) If you are having issues with an item purchased please refer all questions back to the original seller.  

4) We do not perform or promote vessel readings and advertising of that nature is not permitted on this board.   Please respect our team and remember that if we didn't sell it, we are not responsible., if you are having trouble with an entity or spirit you purchased please return to the conjurer you acquired them from and ask them for assistance.  

Sellers do not solicit people through PM's if you receive a solicitation please contact a moderator or administrator immediately.
_________________
Royal Demon Goddess
Lover of Night
Seeker of True Knowledge
Satan's Little Elf
Walk with Satan in Shadow
Dance with Lucifer in Light
Kneel before Mammon's Throne

Satan and Sun's Blog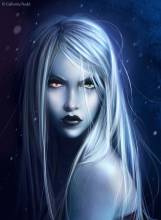 Re: Rules for posting Ads
Roger! I actually had a reason to come look at this now!!!

_________________
"Be patient toward all that is unsolved in your heart and try to love the questions themselves, like locked rooms and like books that are now written in a very foreign tongue. Do not now seek the answers, which cannot be given you because you would not be able to live them. And the point is, to live everything. Live the questions now. Perhaps you will then gradually, without noticing it, live along some distant day into the answer." ― Rainer Maria Rilke
"If scientists as a whole denounce an idea, this should not necessarily be taken as proof that the said idea is absurd; rather, one should examine carefully the alleged grounds for such opinions and judge how well these stand up to detailed scrutiny." --Brian David Josephson