Yes, I have been beading again. I just like doing it.

Here are two of my latest creations The one with the pink disco ball I created for DC R, but she wanted me to wear it for her. XD I am gonna keep that one, and create a similar one to sell. The other one has a set of Picasso marble stones that I had slung in a drawer for FOREVER. I am deciding whether to keep that one as well, since my Divinity King Palace says that Picasso Marble would be a good stone for me to work with.
Attachment: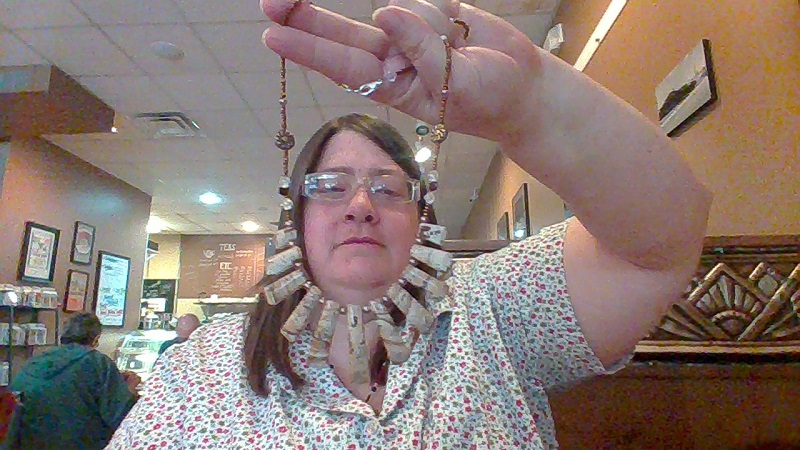 WIN_20170501_11_06_27_Pro (2).jpg [ 178.59 KiB | Viewed 383 times ]
Attachment: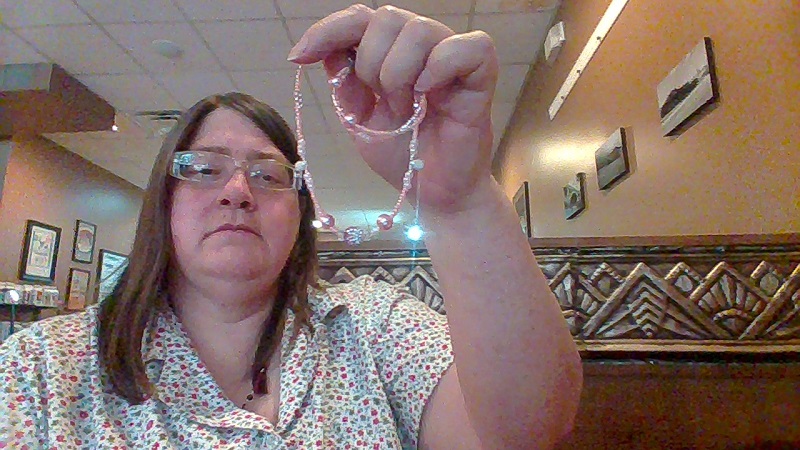 WIN_20170501_11_05_33_Pro.jpg [ 173.78 KiB | Viewed 383 times ]
_________________
"If you really want to do something, you'll find a way. If you don't, you'll find an excuse." – Jim Rohn
"Our Gods are dead. Ancient Klingon warriors slew them over a millennia ago. They were more trouble than they were worth." (Worf, Klingon warrior)
"The Master has failed more times than the beginner has even tried."
" And it's so easy when you're Evil! This is the life, you see. The Devil tips his hat to me. I do it all because I'm Evil. And I do it all for free. Your tears are all the pay I'll ever need!" (Lord Evil via Voltaire)